Nicholas Michael Rossi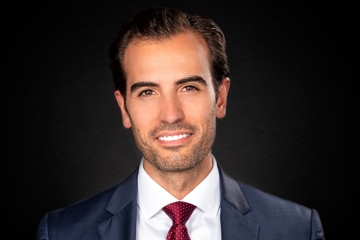 Nicholas Michael Rossi represents individuals who have suffered serious personal injuries and individuals charged with felony and misdemeanor criminal offenses, including alcohol and drug related driving offenses. Nicholas frequently lectures in the area of D.W.I. defense, and previously served as a co-chair of the Erie County Bar Association's Criminal Law Committee.
Nicholas graduated Summa Cum Laude from the University at Buffalo in 2007 with a B.A. in Political Science, and attended the University at Buffalo Law School, where he earned his J.D. in 2010. Nicholas has been named to the Super Lawyers - Rising Stars list for Upstate New York from 2015 - 2020, in addition to being selected to the 2017 Legal Elite of Western New York - Rising Stars list by Buffalo Business First & Buffalo Law Journal. Nicholas has also received a perfect 10.0 (Superb) rating from Avvo.
---
Recent Client Testimonials
" I want to take this opportunity to thank both Nicholas and Michael Rossi and their law firm for their exceptional representation while defending me in a recently concluded DWI case. From our first consultation, to planning our strategy, through several court appearances, to the final court decision, they were very professional and provided excellent legal advice and guidance. They treated me with constant respect and courtesy, not as a criminal. Nicholas was the primary litigator and did a great job in the courtroom, while Michael assisted providing additional counsel. It was a rather long drawn out process due to the Covid-19 impact on the legal system closing down the courts, but Nicholas kept assuring me our case was strong and to be patient, and it paid off. The court agreed with our defense motions that the traffic stop by the officer was illegal, which rendered all evidence inadmissible, which led to the dismissal of all charges against me. I could not have asked for a better outcome. I highly recommend Nicholas and the Rossi Firm for any DUI/DWI legal representation. Great job guys ..... Thank You !!! "- Mike, Avvo Review
---
"Facing criminal charges was one of the worst life experiences I have ever encountered. I knew I had to hire the best criminal lawyer in Buffalo. I did extensive research into law firms and lawyers. I decided to hire the Rossi Law firm based on their reviews and their credentials. This was one of the best decisions of my life! Nicholas Rossi represented me in my matter and was able to produce the best possible outcome. He is a brilliant lawyer who went above and beyond my expectations. He is a master researcher and extremely knowledgeable in criminal law. The work that he produced during my matter, I don't think any other lawyer could match and this is why I had the outcome that I did. Nicholas Rossi is extremely professional and ethical - he will not make you promises which some lawyers try to do. He always provided me with detailed information about the matter, explaining everything factually, allowing for well informed decisions to be made. He was always available in a very timely fashion to answer questions and he always provided me the time to explain things very well. He was also always in communication with me to provide me with updates throughout the process. Lawyers are expensive but I can guarantee you that you will get the best value for your dollar with Nicholas Rossi as a result of his outstanding work ethic; his commitment to the best outcome; the quality of his work; and his knowledge and expertise. The Rossi Law firm has an exceptional billing system in place that is so detailed allowing you to see exactly how your money is being spent. Also, comparing the time spent on the work and the work that is produced, you can clearly see that Nicholas is an extremely honest, fair, highly skilled intelligent lawyer. Again, Nicholas Rossi exceeded my expectations and I hired him believing he was the best." - Jim, Client Review