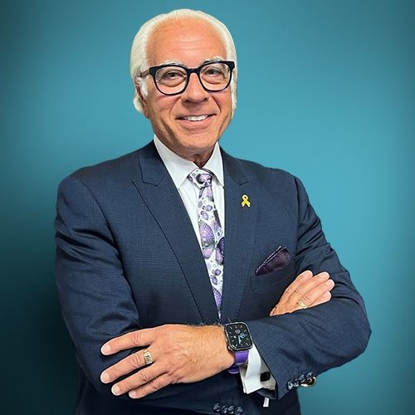 Michael Anthony Rossi
Bio
Over Four Decades of Legal Experience
A tough, aggressive trial lawyer, Michael Anthony Rossi began practicing in Western New York in 1981 and went on to form what would become The Rossi Law Firm. The Rossi Law firm is a "results oriented" civil litigation firm with offices in Downtown Buffalo representing clients throughout New York State.
In his Over four decades of practice, Michael has focused his expertise in the areas of serious personal injury, complex divorce, and custody. As senior trial counsel of the firm, Michael is a fierce advocate for his clients because he knows how important results are. Time and time again he has demonstrated to his clients that he cares about how their case is resolved as much as they do!
High-Rated Attorney
His long-standing reputation in the legal community has led to unparalleled professional ratings and client reviews. Michael has received the preeminent AV rating in Martindale Hubbell, has an Avvo rating of a perfect 10.0 (Superb), and has been recognized by Avvo as a "Top Attorney" in Criminal Defense, D.W.I., Divorce, and Personal Injury. He has been named to the lists of Super Lawyers for both Upstate New York and the New York City Metro Region, Legal Elite of Western New York, and the lists of "10 Best" DWI Attorneys, "Top 100 Trial Lawyers" and "Top 100 Criminal Defense Attorneys" in the State of New York, among numerous other honors and awards during his stellar legal career.
Five Star client ratings have resulted in Michael receiving the Avvo "Clients' Choice Award" in the areas of Criminal Defense, D.W.I., Divorce, and Personal Injury, in addition to a "5 Star" client rating from Super Pages.
The Philosophy of The Firm is Quite Simple
"We take on a limited number of cases, which allows us to provide an extremely high level of professional service and attention to each client. Clients need and deserve an attorney that is accessible when they call and responsive when they have questions. We routinely take calls after hours and on weekends. Communication with each client is essential to the success of our practice. We are committed to informing and explaining to each client exactly what is happening with his or her case at every stage, and before and after every court appearance." - Michael Anthony Rossi
Michael graduated Magna Cum Laude from Niagara University with a B.A. in Political Science and received his Juris Doctor degree from SUNY at Buffalo. He is licensed to practice in all New York State courts and the United States District Court for the Western District of New York.
Professional Organizations and Community Involvement
American Bar Association
New York State Bar Association
New York State Trial Lawyers Association
New York State Academy of Trial Lawyers
New York State Defender's Association
Bar Association of Erie County

Criminal Law Committee
Matrimonial and Family Law Committee
Negligence Committee

Frequent Lecturer to Members of the Erie County Bar Association
Chairman (Past), Town of Grand Island, NY Board of Ethics
President (Past), Bar Association of the Tonawandas, NY
President (Past), Chamber of Commerce of the Tonawandas, NY
President (Past), Exchange Club of the Tonawandas, NY
Director (Past), Chamber of Commerce of Grand Island, NY
Director (Past), DeGraff Hospital Corporate Advisory Board
5 Star Review Posted by a client - Divorce
"I highly recommend Michael Anthony Rossi and his team after working on my divorce. I was in a situation where I needed professional representation during my very high conflict divorce. I have worked with many attorneys on various projects over the past 4 years. If you are in a situation like I was and you demand the best results you seek out the best possible person for the job. Mr. Rossi demonstrated that he is extremely knowledgeable in the field of divorce law and knows how to deal with complex issues, which can arise. His knowledge and expertise as a seasoned attorney working in this field is extensive. His family members who are also attorneys add additional perspective to any case he represents. Mr. Rossi always remained calm and in control in the midst of a circumstance that I was unprepared to handle on my own. Mr. Rossi kept me notified every step of the way and was straightforward and forthcoming with all information. I felt he always had my best interest in mind and I was able to relax knowing I was in the best of hands. The outcome for me was more than I could have prayed for. Please use Mr. Rossi for your divorce needs. He is worth everything you invest and more."
5 Star Review Posted by a client – Personal Injury
"I chose the the Rossi Law Firm to represent me in a personal injury case and I couldn't of been more satisfied with the work they preformed for me. I never once felt like I was being lied to or cheated. My calls and e-mails were always answered or returned in a timely fashion. Their whole team went above and beyond for me and for that I am thankful."
Client Satisfaction is the Key to our Firm's Success!
"Client satisfaction is extremely important to us and that, of course, is our ultimate goal. We strive to identify aspects of 'routine' cases that other lawyers may not see. We analyze each specific fact and search for legal issues that will allow us to obtain a more favorable resolution than the routine or typical outcome for each case. We are routinely contacted by potential clients who are dissatisfied with their current legal representation. The common issue is almost always a lack of communication between the potential client and his or her current attorney. We know how important communication is to our clients, and we go to great lengths to ensure that each client is well informed and aware of every aspect of his or her case. We care about how every case is resolved and we are committed to achieving the best possible results for our clients. That is how we define our success."

– Michael Anthony Rossi
Get in touch with The Rossi Law Firm today for a free case evaluation!