Buffalo Personal Injury Attorneys
Have you been injured? Contact Our Firm today.
"It is basic and fundamental that you have the right to be free from injury due to the carelessness of someone else. We have been protecting the rights of our clients for over four decades. If you have been injured due to the carelessness of another, call us. We can help you! It just may be the most important call you will ever make." - Michael Anthony Rossi*
*Michael Anthony Rossi is a member of The Million Dollar Advocates Forum. Membership is limited to trial attorneys that have obtained a settlement or trial verdict in the amount of One Million Dollars or more.
An accident may happen in a split second but it can change your life forever. Permanent disability, pain and suffering, loss of income, and unpaid medical expenses all could be avoided, but for the carelessness of the other driver, the property owner, or the manufacturer of the defective product. Injuries not only cause you pain, they cost you money and they affect your quality of life. The more serious your injury, the more you will be forced to pay to get your life back on track. Time off from work, hospital and rehabilitation bills, and property repair costs all add up.
You should not have to worry about funds when you should be focused on your recovery and getting your life back to normal. The Buffalo personal injury attorneys at The Rossi Law Firm can take some of the burden off your shoulders at a time when you need it most. We have successfully handled serious personal injuries cases for over four decades and understand how your pain and suffering can affect your life and your family. Let us help you!
For more information, call (716) 854-5555 to schedule a free personal injury case evaluation. We never charge a fee for handling your personal injury claim unless we successfully resolve your case by settlement or verdict after trial.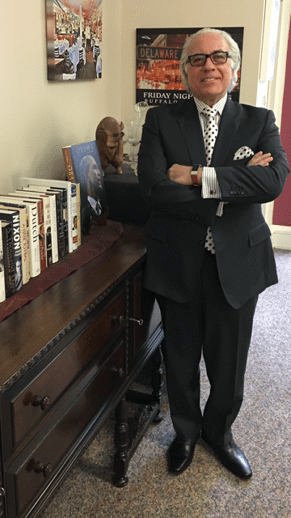 How Can a Personal Injury Lawyer Help Me?
Proving a personal injury can be a complicated and tedious process. Immediate action is often necessary. An experienced Buffalo personal injury attorney will take the time to speak with you about your case to learn the details of your injuries and accident. They will investigate, contact witnesses, preserve important evidence, review your medical records, and plan a course of action to help get you the money that you need to pay your bills and provide for the financial needs and security of your family.
If you've been injured by any of the following, call to schedule a case review:
Call The Rossi Firm Today
Whether we must take your case to trial, or are able to settle out of court, our Buffalo personal injury lawyers will aggressively pursue your claim against the powerful insurance companies that will do everything possible to prevent or limit any financial recovery on your behalf. We have the experience, legal knowledge, and courtroom respect to successfully handle your case.
The personal injury lawyers at The Rossi Law Firm have over four decades of trial experience handling serious personal injury cases and have recovered millions for their clients. You do not have to suffer alone. Let our Buffalo personal injury attorneys help you successfully resolve your case while you focus on a full physical recovery.
Contact The Rossi Firm today for the dedicated, highly experienced representation you need.