Drug Offenses
If You Have Been Charged with a Drug Offense, Contact an Experienced Buffalo Criminal Defense Attorney
The experienced and award-winning Buffalo criminal defense lawyers at The Rossi Law Firm have over 40 years of experience defending individuals charged with drug offenses. Over that time, they have built a reputation for aggressively and effectively representing their clients' interests. Clients of The Rossi Law Firm can rest assured that their voice will be heard and all aspects of their case will be thoroughly investigated to ensure that each client has the best defense possible, based on the specific facts of his or her case.
---
You do not have to be just another case number. Contact the firm to receive the individual attention your case deserves.
---
Types of Drug Offenses in New York
Like many other states, New York's drug laws are varied and complex. The severity of the charge depends on many factors, including the nature of the offense, the type of controlled substance involved, the quantity of the controlled substance, and the individual's criminal history.
Drug offenses commonly charged in New York include:
New York Penal Law 220.03
Under New state law, penal code 220.03, you can be charged with criminal possession of a controlled substance if you knowingly and unlawfully possess a controlled substance. If charged with a misdemeanor, penalties can include a year in jail and/or a maximum fine of $1,000.
Marijuana Possession Offenses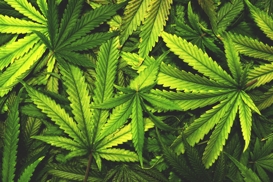 Offenses involving Marijuana (also referred to as "Marihuana" in the New York Penal Law) are detailed in Article 221 of the New York State Penal Law. Although there is a growing national trend to decriminalize Marijuana, New York State Law prohibits the possession and sale of Marijuana. Possession of Marijuana can be treated as either a violation (lower level offense) or a criminal offense carrying significant penalties, depending on the amount of Marijuana that the individual is alleged to have possessed.
Marijuana possession offenses in New York include:
Unlawful possession of Marijuana in violation of Penal Law § 221.05: this offense is considered a violation (not a crime) and carries a fine of up to $100.
Criminal possession of Marijuana in the fifth degree in violation of Penal Law § 221.10: this is a class B misdemeanor criminal offense, and is punishable by up to three months in jail, or a period of probation, and a fine of up to $500.
Criminal possession of Marijuana in the fourth degree in violation of Penal Law § 221.15: this is a class A misdemeanor, and is punishable by a jail sentence of up to one year, or a period of probation, and a fine of up to $1,000.
An individual can also be charged with numerous felony level offenses for possessing Marijuana, depending on the aggregate weight of Marijuana possessed by that individual. For more specific information relating to drug offenses, contact The Rossi Law Firm today. We have the experience required to address the specific facts of your case and provide you with the aggressive, results-oriented representation that you need when charged with a drug offense.
---
Your case matters. Get the representation it deserves with a free case evaluation today.
---