Buffalo DWI Attorneys
Arrested for DWI? What do you do? You call the lawyers that teach other lawyers how to defend DWI cases in the courtroom...that's what you do! Call The Rossi Law Firm now at
(716) 854-5555
"Few offenses in America's criminal justice process call for greater attorney expertise than cases involving driving under the influence of drugs and alcohol."
- National College for DUI Defense, Inc.
Michael Anthony Rossi and Nicholas Michael Rossi, the award winning Buffalo DWI attorneys at The Rossi Law Firm, frequently lecture on the topic of DWI Defense to members of the bar...they teach other lawyers how to defend DWI cases in the courtroom!
You have the house, the car, the family. You've climbed that professional ladder. You've built a life that matters! But those lights flashed on the drive home and now you are facing a DWI! Losing everything is a real possibility! Ask yourself, "What is your freedom worth? What is your reputation worth?"
Everyone might think you're guilty, but at The Rossi Law Firm, in our eyes, YOU ARE INNOCENT! We will exhaust every option possible to resolve your case in the most favorable way.
DWI Charges Are Life Changing
Driving While Intoxicated (DWI) is a serious crime in New York, not simply a "traffic ticket." A criminal conviction for DWI can permanently change your life. You could lose your family, lose your job, or lose your privilege to operate a motor vehicle.
If you are convicted of driving under the influence of drugs or alcohol, you could face any of the following
Jail Time
Probation
Expensive Fines
Loss of Driving Privileges
If you are a repeat offender, you may be facing a lifetime driving ban. You may never legally operate a motor vehicle again!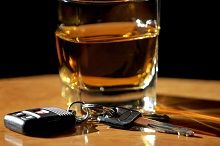 If you have been charged with DWI or other alcohol or drug related driving offense, you need an experienced, aggressive, and dedicated DWI lawyer to help you get the best possible result in your case.
At The Rossi Law Firm, we only accept a limited number of cases. Because the stakes are so high, results matter! That means our attention will be focused on you!
Walk into that courtroom with confidence knowing "You are represented by Rossi!"
I've been charged with a DWI in Buffalo. What do I do?
You call the Buffalo DWI lawyers that teach other lawyers how to defend DWI cases in the courtroom...that's what you do!
DWI in New York is a crime punishable by jail time, probation, expensive fines, and loss of your driving privileges. You need to immediately call the Buffalo DWI trial attorneys at The Rossi Law Firm. Trust the award winning team that Western New York professionals have trusted for nearly four decades. When the life you've built matters, remember, "ROSSI GETS RESULTS!"
If you have questions, the DWI lawyers at The Rossi Law Firm can help you. Click the links below for more information on:
Don't Delay - Contact Our Buffalo DWI Attorneys Today
Whether it is your first offense or you have DWI related convictions in your past, trust our knowledge, trust our experience, and trust our dedication! At The Rossi Law Firm, we care how your case is resolved as much as you do! The life you've built is too important and too valuable not to have The Rossi Law Firm's award winning DWI defense team on your side!
Call (716) 854-5555 today to talk with an experienced Buffalo DWI defense lawyer. It may be the most important call you will ever make!